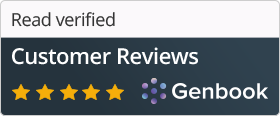 Julie T
Jan 7, 2018
Highly Recommended
"My garbage disposal needed replaced and Kyle was very helpful in helping me choose a new disposal to purchase. He arrived early for the installation (but contacted me ahead of time to make sure that was ok), was very nice, and did a great job. Afterwards, he even answered some questions I had about other projects in my home. If I need a handyman again, Kyle will be the first person I contact."
​Andrea P
5
Jun 26, 2017
Dryer Vent CleaningKyle's Handyman Service recently performed a dryer vent cleaning on our house. Very professional and on time which is appreciated!

Donna Feltner
Jun 13, 2017
To do list
​"Kyle as always on time, professional. If you are looking for someone to do all your undone tasks, big or small you can trust Kyle."
Tony Nauman
​Mar 27, 2017
Dryer Vent Cleaning Service
"I recently bought a home and wanted to have the dryer vent cleaned because I was uncertain if it had ever been done before. Kyle was very professional, polite and very thorough. Not only did he clean the vent, but the inside of the dryer too! Everything looks brand new! He showed me all of the lint that he extracted and it turns out, there was some blockage that I otherwise would have never known about. I highly recommend this service and to have Kyle do it for you!"
Gail Woods-Short
​Mar 14, 2017
Handyman services
"Kyle is a wonderful person to have working in your home. He's very polite, conscientious and certainly a hard worker. He's done many things for me in my condo over the past four years and he's trustworthy. I feel comfortable leaving him here alone if I want or need to leave. I would highly recommend him."
Courntey Schutter
​Mar 11, 2017
So great!!
"Kyle did a great job!! I had a leak under the sink and a garage door that wouldn't close. He had no problem fixing both and was very nice!"
Paul Abrams
Mar 1, 2017
More than happy with their service
"We had Kyle's Handyman Service help us remodel our living room and formal dining room. We wanted wainscoting in both rooms to give them a classic, upscale appearance. Kyle presented a way of getting that look with paint and trim at a lower cost than wainscoting. Nobody could ever tell those aren't actual wooden panels on the walls. It looks fantastic. They also installed a pull down ladder door in our attic and did a terrific job. They provide ideas, great craftsmanship and good value."
J.E.
Feb 27, 2017
Painting, Caulking, Trim Work - Fantastic Attention to Detail
"​We met Kyle during a basement remodel with another contractor and we knew from that instance he would be our first call if we needed additional work done. We hired Kyle to do some exterior caulk, trim and paint work. He was spot on with his estimate, he carefully listened to our concerns and questions on the job, made great suggestions on high quality materials and solutions for the originating problem, he was neat and paid the utmost attention to detail. He remains our go-to person!"
J.K.
Feb 26, 2017
Dryer vent cleaning
​"After the thermostat went out on our dryer, the repairman recommended we have the vents cleaned - sooner rather than later. Kyle spent 4 hours cleaning the whole system and did a spectacular job. We have the distinction of being the worst he had ever seen. When he left everything was spotless; he even cleaned the floor in my laundry room. He was friendly and professional in every way. We will definitely use him again."